CSIR
The Council of Scientific & Industrial Research (CSIR), known for its cutting edge R&D knowledgebase in diverse S&T areas, is a contemporary R&D organization. Having pan-India presence, CSIR has a dynamic network of 38 national laboratories, 39 outreach centres, 3 Innovation Complexes and 5 units.

CSIR-IHBT
Situated among pristine environ in the lap of Dhauladhar ranges, CSIR-IHBT is the only laboratory of the Council of Scientific and Industrial Research in the State of Himachal Pradesh (H.P.), India. Institute has a focused research mandate on bioresources for catalysizing bioeconomy in a sustainable manner.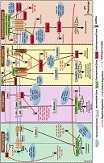 Research Highlights
IPF specific cross-talks between critical pathways responsible for IPF phenotype
Idiopathic Pulmonary Fibrosis (IPF) is an incurable progressive fibrotic disease of the lungs. We currently lack a systematic understanding of IPF biology and a systems approach may offer new therapeutic insights.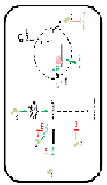 Recent Publications
A research paper entitled "AV2 protein of tomato leaf curl Palampur virus promotes systemic necrosis in Nicotiana benthamiana and interacts with host Catalase2"  Authors: Poonam Roshan, Aditya Kulshreshtha, Surender Kumar, Rituraj Purohit and Vipin Hallan has been published in the journal Scientific Reports, 2018  DOI: 10.1038/s41598-018-19292-3